A well priced listing is the most important factor in marketing the property for top price. Naturally, listing a property too low will preclude the opportunity for getting top dollar. On the other hand, setting the price too high discourages showings and tends to eliminate the most likely buyers from viewing the property.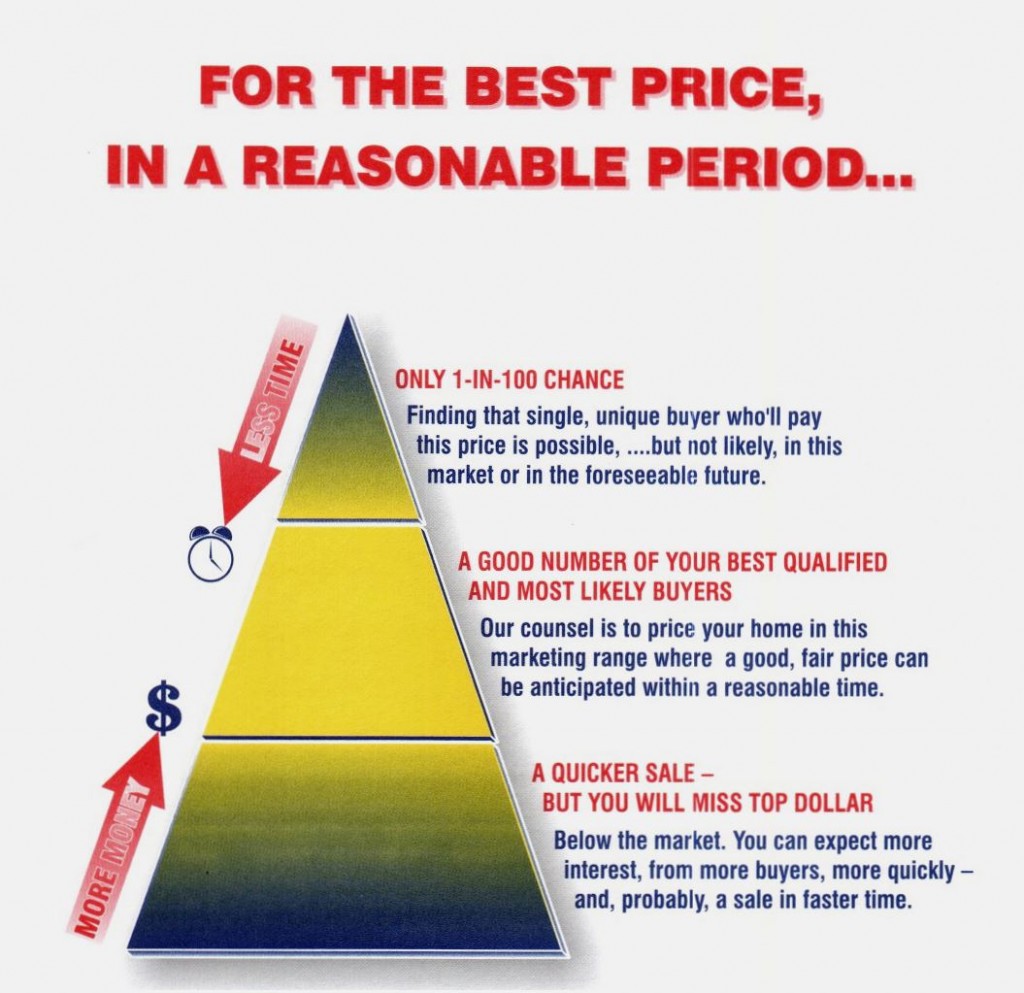 ---
A new listing should be correctly priced on the first day. A brand, new listing is:
Exciting
Is shown more
Generally, SELLS FOR A HIGHER PRICE
Later, fair or not, prospective buyers begin to wonder why it hasn't already been sold.